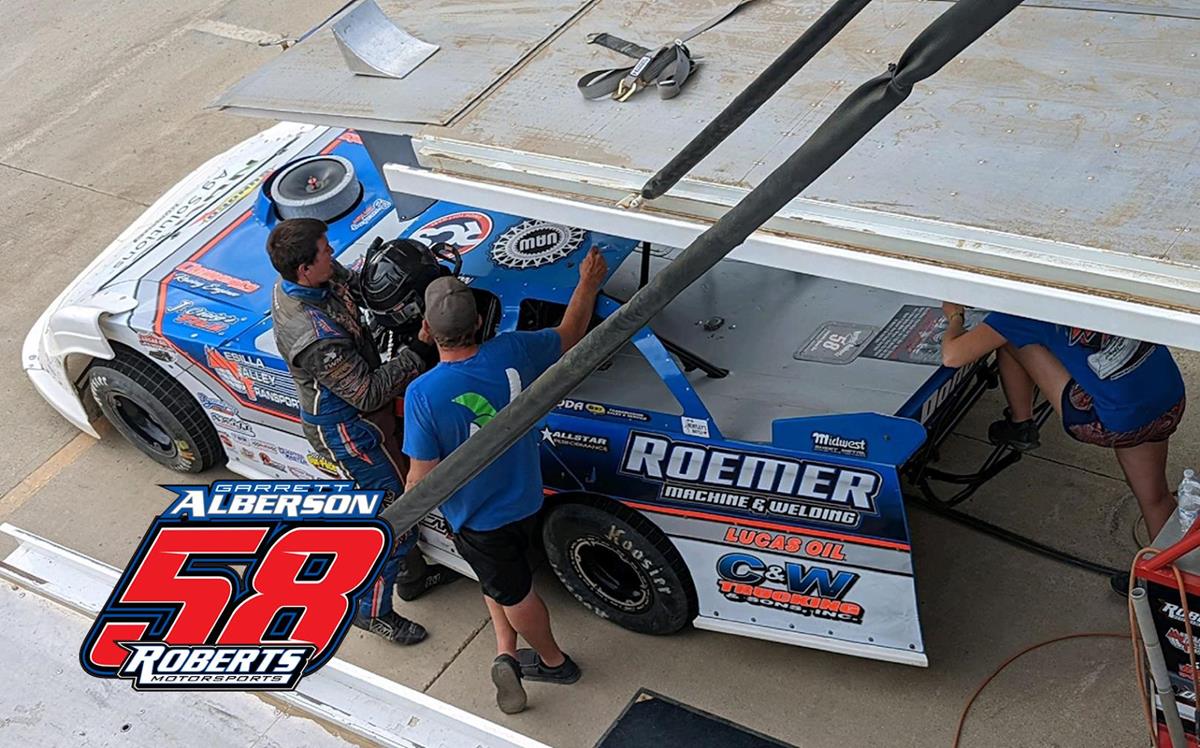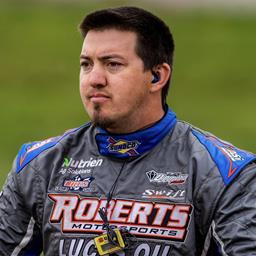 6/13/2022
Garrett Alberson
---
Ken Roberts Reflections from Eldora's Million $ and Dream
This week has been an emotional roller coaster at Eldora. Coming up one spot short, not once but twice, is gut wrenching! When you have over 120 of the countries BEST trying to get into the same 24-spot races, TOUGH does not begin to describe the situation! Eldora is tough by itself; the battle with weather made it even harder. There were many REALLY good race teams on the outside looking in for the main events this weekend.
I'm very proud of the team we have–I'm proud of the effort, progress, and how they have handled the ups and downs this season with class. Garrett has been spectacular behind the wheel and keeps learning, improving, and providing very valuable input every time he's hit the track. His heart and soul is in this race team; he carries so much on his shoulders, but does it well.
Unlike many teams, we came into this weekend with a very short notebook for Eldora. However, we came here with two very strong Black Diamond Race Cars. The support & experience from Ronnie Stuckey has been so valuable. To stand in the hauler and debrief with Garrett and Ronnie together is something that is hard to put into words.
Managing a race program is much like a puzzle with hundreds of pieces. I'm not sure how to explain all of these pieces, but here's my best attempt! What many people don't see are the people behind the scenes. The people we have day-to-day, like Justin Tharp as our crew chief, Garrett, & his wife Dani are in race mode 24/7 up and down the road. They are 100% hands on, but are equipped with partners who have played a very important part in making this season happen and the successes. We hope our race fans support them, as much as they support us.
Actually, let me stop right there to give a shoutout to our FAMILY & FANS–your support is INVALUABLE! First, Dani Alberson, your love and support are honestly hard to put into words. 100% beside your husband, day in and out. Justin Tharp, I think you and Garrett are brothers. Many people know that Kathi Alberson, Garrett's mom, is the one that keeps everyone updated on social channels like Facebook. Garrett's dad Craig, helps so much as well, his words to Garrett early on in his journey: "Put on a show boy, no matter where you start or what the conditions are!" ring true every race day.
Also, Garrett's sister & brother-in-law, Larissa & Aaron Brungot are the ones that started BBFMerch.com and helped Garrett get started with merchandise. Not to mention all of the members of Garrett's family who come out to watch him and tune in for every race, we appreciate your support more than you know!
To the fans that have helped by purchasing merch & sending messages of support, YOU are also a huge part of this team! Something that many don't know is race results and a driver's paychecks are directly tied together. It's the fans that buy the merchandise that support drivers getting up and down the road! Especially on tough weeks like this! You can find them at garrettalberson.com or BBFMerch.com.
When I talk about the team, I want to make sure people know our partners, such as Stuckey Enterprises & Black Diamond Race Cars and Clements Racing Engines. They have been amazing in their support of our program. They provide strong, reliable cars & engines, and help us get 100% out of them everytime we hit the track. Additionally, the car goes nowhere without partners like Sunoco Race Fuels, Mesilla Valley Transportation, Lucas Oil Products, Hoosier Racing Tires, Keyser Manufacturing, Buddha Bert Transmissions, PEM Racing Gears, Winters Rearends, Sweet Manufacturing, GO Lithium Racing Batteries, Fast Shaft, & Bill's Sport Shop.
Bill Norden with Bill's Sport Shop and Nutrien Ag Solutions is a huge part of our team. Not just with financial support, but with products like our team 4-wheeler, Nutrien Ag Swag, and manpower! He is a hands-on guy, and I wish we could have him at every race!
Everyday is a routine of set-up, repairs & maintenance. We can't do it without Capital Sign Co., RSA Aluminum, Swift Springs, Roemer Machine & Welding, Advance Racing Suspension, Performance Bodies, Out-Pace Race Products, Strange Oval, ALLSTAR Performance, Midwest Sheet Metal, TWM Racing Products, Quarter Master, GORSCH Performance Solutions, & BMRS – Brown & Miller Racing Solutions.
Keeping the cars fast and on track is just a part of the challenge, then there's everything else!, DoneRight.TV Solar, United Auto Workers, Starved Rock wood products, Praxair, Winstein Kavinsky & Cunningham LLC, RCS Union Software, Live.Klaf.Love, SIMS Family Racing, C&W Trucking & Sons Inc., Arbor Auto Works, Browning Auto Parts, Capital Screen Company, Mitchell Ranch - Giddings, Texas, J.Craig's Tile all make that happen!
In all honesty, we wouldn't be where we are without all the effort and help from you and our partners. Every like, comment, share, & message means the world to this team. Teamwork is what makes the DREAM work!
Thank you!
Ken Roberts
Back to News